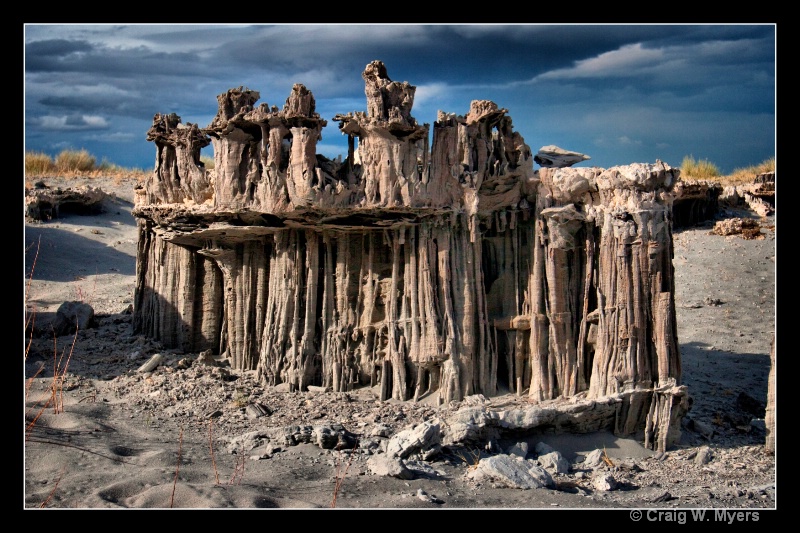 Sand Tufa - The Fortress
1/1600 @ f/5.6, 35mm, ISO 400, Tamron 17-35mm lens. As many times as I'd heard of the tufa towers of Mono Lake, I had never heard of the sand tufas. To paraphrase the signage: Like the larger tufa towers, sand tufa forms where calcium-rich spring water reacts with Mono Lake's carbonate-rich water. If a spring percolates through sandy lake bottom, the sand becomes part of the solid tufa. When the lake level drops, the enveloping sand is blown or is washed away, exposing intricate and fragile shapes. The sand tufas are much smaller and more fragile than their more well-known cousins. The one pictured here was no more the 3' tall.
© Craig W. Myers
Copyright for this gallery photo belongs solely to Craig W. Myers. Images may not be copied, downloaded, or used in any way without the express, written permission of the photographer.