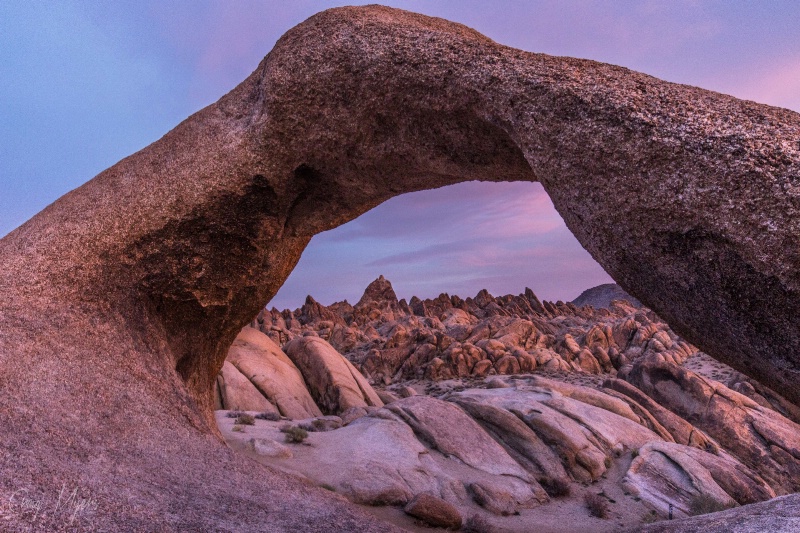 Moebius Arch, Sunrise
Alabama Hills. The more iconic view is from the opposite side, framing Mount Whitney, but I liked the way the textured landscape to the east lit up in the sunrise.
© Craig W. Myers
Copyright for this gallery photo belongs solely to Craig W. Myers. Images may not be copied, downloaded, or used in any way without the express, written permission of the photographer.